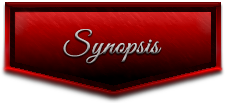 Being rich opens up the pleasures of the world.
Women. Cars. Businesses. Money.
What more could you want? The world is your oyster and you can act like a jerk all you want. No one's going to say a thing. Why would they? You're in control. You're the rising power.
Until you're not.
When Elijah loses his memory from a motorcycle accident, he can't remember anything, including his childhood or anything from his past.
Apparently, he was a real pain in the ass before he had his accident.
His older brother and beautiful personal assistant step in to help him form a new life. A better life, but he has so many questions.
Why doesn't his mother speak with him at all anymore? Why is his brother so docile around him? Why are his employees timid and depressed when he walks in the room.
Was he really the monster they're all making him out to be? And even more… will he wake up from his memory loss and become that guy again?
At the end of the day, what's important when you've lost everything?
Nothing but the people who love you and support you. For Elijah… that's no one.
But then he meets Kendall. Will she be able to love this man known for only caring for himself?
Billionaire Amnesia is a 90,000-word, FULL LENGTH, Standalone steamy bad boy alpha billionaire romance. No cliffhanger and has a HEA. Includes 4 free bonus full-length box sets and novels for a limited time.